What You Need and Want to Know About Boudoir
Updated: Jan 5
Boudoir is a French word and the official definition of it is: "A woman's bedroom, private room, or sitting room." But when it comes to photography, boudoir is a photographic style featuring intimate, sensual, romantic, and sometimes even erotic photographs of the subjects. This can happen in a studio, private room, outdoors, really anywhere your imagination takes you! It is primarily intended for the private enjoyment of the subject and his or her romantic partners. Now that you know what boudoir is exactly, your next question is probably something along the lines of "Why would I do this? What is the point?" Of course there is no one specific correct answer to this question. However, my answer to this question is this: Although boudoir makes an amazing gift to a lover, I am a very strong believer in doing this for YOURSELF. I truly cannot put into words how beneficial this is to you! I always tell my Boudie Babes (client sounds wayyy too serious) this will be a life changing experience. The way you see yourself will change after today. Your confidence will grow, not just in your appearance but in everything you do. Because let's be honest, booking a boudoir shoot is not for the faint of heart! It takes major guts to make yourself vulnerable! But once you do it and follow through with it you will feel on top of the world! If you can do this, you can do anything! And if you decide to share these photos with your special someone they will be drooling over you for months! That in itself will build your confidence as well! Something a lot of women don't realize until they get in the studio is they've never seen themselves in this state.
There is a really big difference between looking at yourself in the mirror or taking a quick pic at home and seeing yourself posed at your best angles. My main goal when photographing a boudoir session is empowerment. My favorite part of a boudoir session is showing her the back of my camera for that first time and seeing her face instantly light up. I'm telling you even the most confident of women have teared up in the studio after seeing what they're capable of. You will see your first image and think "WOW! Who is this beautiful, sexy, fierce woman?!" It's you honey!! It's been you all along! YOU. ARE. A. QUEEN!!!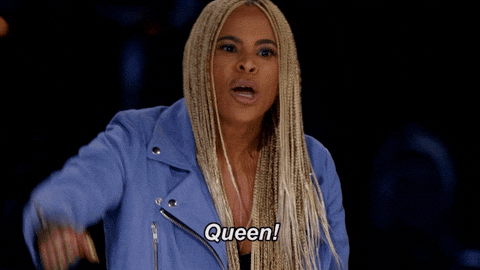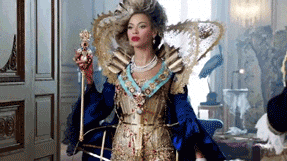 So now that I've hopefully got you all hyped up about boudoir and you're in your "YAAAASSS QUEEN" mood. Let's talk a little more about your session and how you can make it perfect for you! Boudoir doesn't have to be lingerie. The only way your boudoir shoot can reach peak success is if you stay true to yourself. Boudoir ranges from stark naked, to lingerie, everyday bra and panties, sweaters and tights, shorts and a tank top, jeans, jerseys, your lover's favorite shirt, to anything literally ANYTHING you want it to be. I cannot stress enough that you won't be happy with your photos if you try to recreate someone else's. You are you, and I want that to shine through in your photos. I am more than happy to help you decide what will look best for the photoshoot and show you how we can make even the most routine clothing look sexy. I am here to help you though the whole process of your shoot and that includes preparation as well!
Another concern potential Boudie Babes may have is posing. You don't have to know how to whip out your inner Tyra Banks to have an amazing boudoir session. All you need to do is listen to me and take direction. I will pose you and adjust you to ensure you look your best! We will get a variation of poses, angles, and compositions to ensure you are pleased with your final photos!
You should also know that your boudoir photos are yours and you are by no means expected to share them. Before your shoot you will sign a release form. Your options are full release, limited release, faceless release, and no release. I shoot boudoir to empower women, not to share images you are not comfortable sharing. Although I love sharing photos so other woman can be inspired, my primary focus is you and your comfort! You are by no means expected to share your images and you do not need to give an explanation of why you choose to share or not to. Confidentiality is very important to me and if you choose to not share your images I will gladly respect that decision and will not share your photos or name to any other people.
I could literally go on about boudoir for days but I want to keep this short and simple. The last point I want to make in this blog is this: I know it's a big, intimidating, vulnerable step. I want to assure you that you're not alone. Before I am your photographer, I am your friend. When I tell you I'm here to help you every step of the way I mean that in every sense. You can ask any of the girls I've done a boudoir shoot for I am just excited about this shoot as you are! Molly, my brand ambassador, and I have texted for days sharing outfit ideas, poses, props, etc. in preparation for her shoots. The words "Dang, girl!! You look thick af!!" have come out of my mouth in one of our shoots. I want you to remember as your considering booking a boudoir shoot that this is meant to be fun and empowering and amazing. I want this experience to be as incredible as possible for you and I will do everything I can to make that happen! You are more than welcome to contact me with ANY questions you have about boudoir via my website, email, Instagram, or Facebook! And I will list Molly's Instagram below as well if you are interested in getting her personal insight about boudoir. Thanks for reading and I'm super excited to plan your perfect shoot with you!!
Email: jessiquillen14@gmail.com
Instagram: @jessiquillenphoto
Facebook: Jessi Quillen Photography
Molly's Instagram: @mollyerickson03